Public Education
Public education is the first line of defense in preventing fires and injuries. It is important to know what to do when an emergency strikes. There are many programs offered through Vulcan County Emergency Services that will help you plan, prepare, and prevent emergencies.
Fire Safety Trailer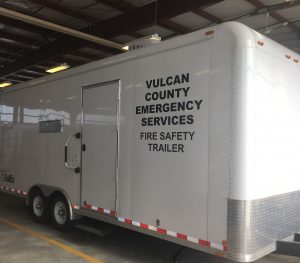 Book our trailer for your community events, school programs, and so much more!
Exit Drills in the Home
Kitchen Fire Safety
Small Appliance Safety
5 Senses and Your Safety
Severe Weather Safety
---
Safety Education Events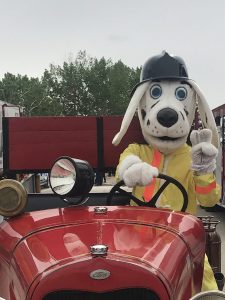 Our safety education programs can be taught to groups of all ages.
From preschool to teens, adults, and seniors. You are never too old to learn something new!
---

Fire Hall Tours
Fire hall tours are a great way to learn about your local fire department. Come and see the different tools and trucks that are used to protect your community. Tours of the Fire Halls can be booked by Contacting Us.
---
Education Programming
We have many different programs that support Fire and Life Safety Education. We can help your preschoolers learn, "What's Hot and What's Not" and teach your teens about safe driving practices and careers in the Fire Service. Host an evening Kitchen Safety session for your local community groups or join us for coffee with the seniors!
---
Community Events
Our staff would love to be a part of your event! We have a booth that can be set up with safety information and kid games. Sparky the Dog loves to make surprise visits throughout the County. Watch our website and social media channels for upcoming events.
For all Public Education Inquiries please contact call (403) 485-3122.