Traffic Enforcement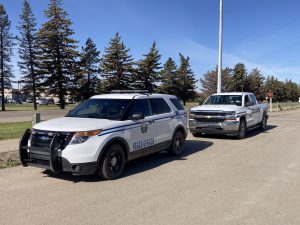 CPO's have the authority to provide traffic enforcement services on all municipal and provincial roads and highways located within the County, including all Hamlets.
---
Traffic enforcement is prioritized and delivered with the goal of reducing unsafe driving practices and nuisance behaviors throughout the County.  Vulcan County CPO's provide enforcement services in concert with the Office of Traffic Safety Enforcement Calendar, which focuses on issues including: 
Speeding
Stop sign violations
Careless / erratic driving
Passing school buses with red lights flashing
Distracted driving
Occupant restraints
---
Commercial Vehicle Enforcement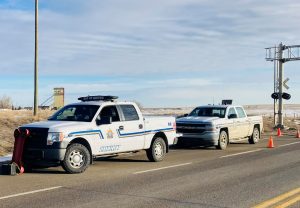 Vulcan County CPO's work hand in hand with Commercial Vehicle Enforcement Units. Patrol Vehicles are equipped with portable scales for enforcing Weights and Dimensions.
Unsecured Loads and Tarping
Unsecure Loads are extremely dangerous to other motorists and bystanders. Vulcan County does not have a Mandatory Tarping Bylaw, however Drivers are responsible for any carried cargo to remain on their vehicle. Proper Cargo Strapping and Tarping can assist in keeping your Load Secure.