Planning & Development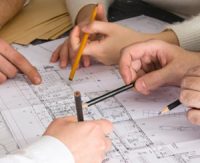 Whether you are looking to build a new home, start or expand a business, subdivide your parcel or are just interested in what's new and upcoming in Vulcan County, contact the Planning and Development Department.
The potential to develop your land is determined by its Land Use Designation or Zoning, and within each land use district there is a list of "permitted" and "discretionary" uses allowed. If you do not see your proposed development listed as a use, you may be required to request a Land Use Bylaw Amendment, to rezone your property to allow for the development.
---
If you already know your Land Use Designation, please see the Land Use Bylaw Schedules below for the appropriate section of the bylaw. If you do not know your Land Use Designation, give us a call for assistance or find it by using our online mapping system.
Land Use Bylaw Schedules
To view Vulcan County's entire Land Use Bylaw: click here
---
---
Contact the Development Department: