REMINDER: Fireworks Require a Permit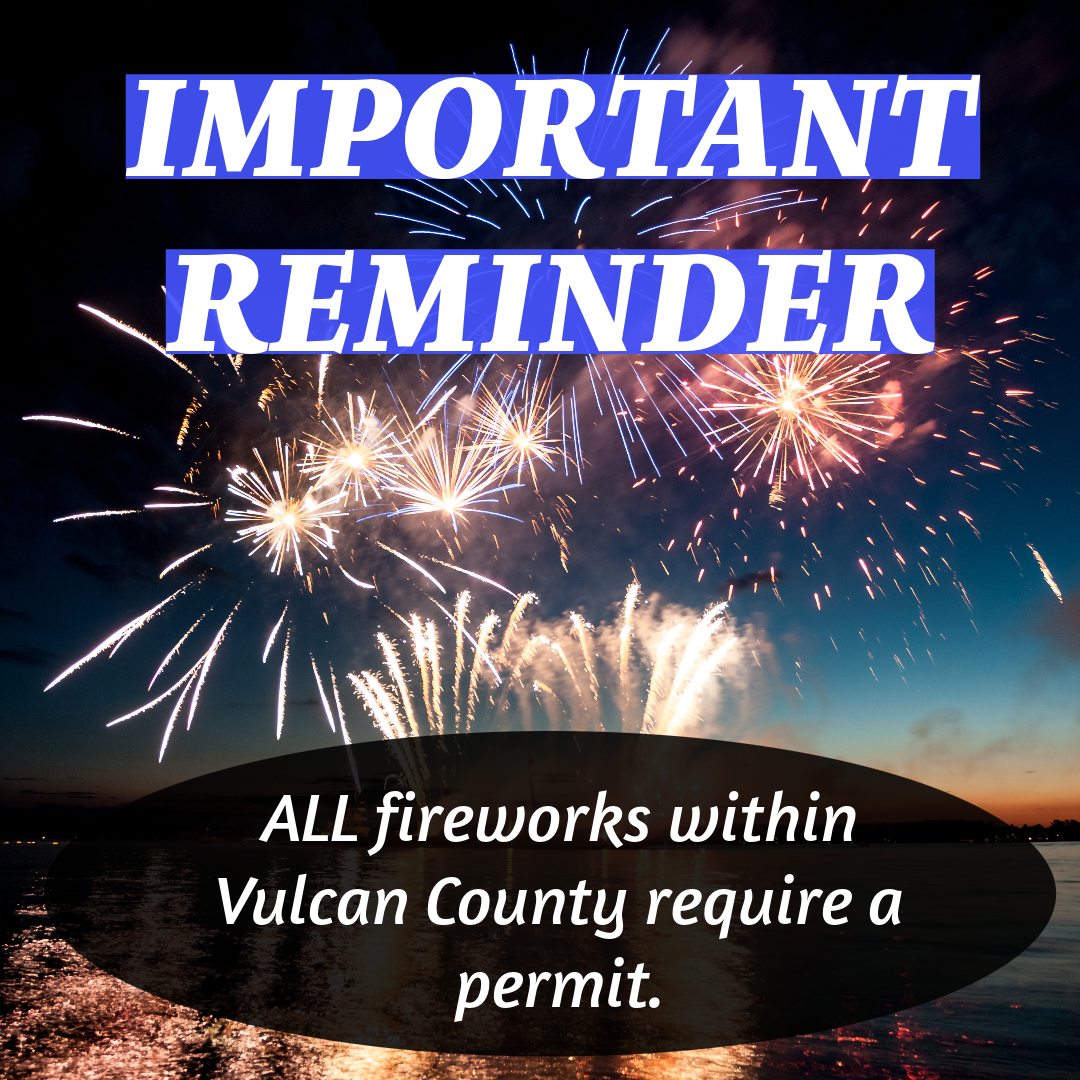 In accordance with our Fire Services Bylaw 2023 – 010, Section 13, "No person shall possess, handle, discharge, fire or set off consumer fireworks or Display fireworks in the County without first obtaining a fireworks permit."
The penalties for contraventions to this can range from fines to the cost of the response.
Permits are required for fireworks within ALL areas of Vulcan County, including the Town of Vulcan and the Villages of Arrowwood, Carmangay, Champion, Lomond and Milo. A permit can be obtained only through our office.
Please call 403-485-3115 and visit this link for further information on this particular Bylaw.