Feedback Wanted: Proposed Tarping Bylaw Survey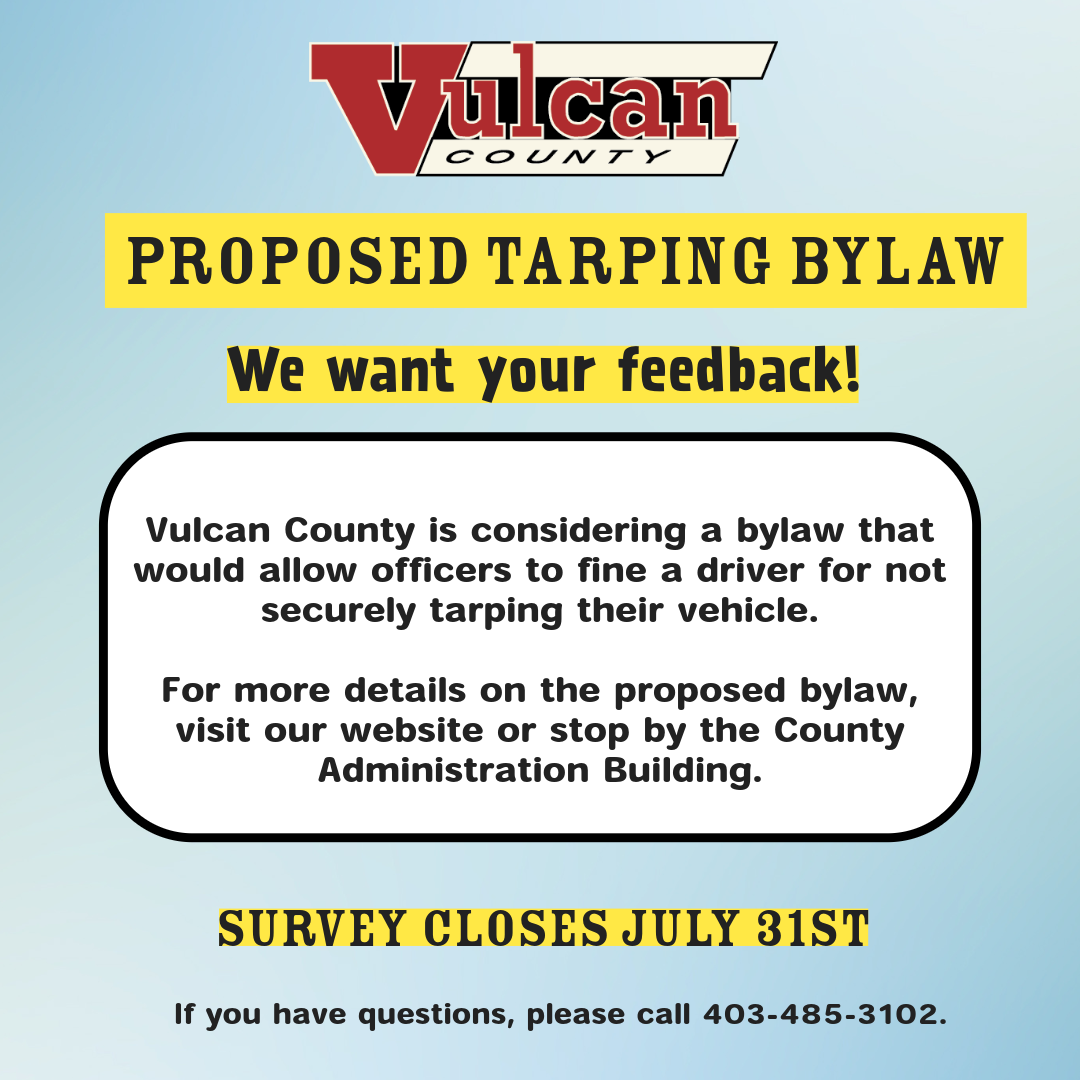 THE TARPING BYLAW SURVEY IS CLOSED.
Please take our quick survey to provide feedback on a proposed NEW tarping bylaw. County Council wants to hear from residents regarding a bylaw that would allow officers to ticket drivers for not securely tarping their vehicle.
For more information on this bylaw and to complete the survey, visit here.